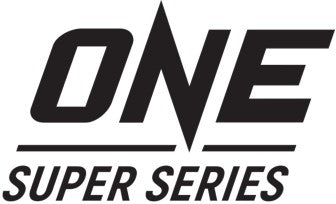 We are happy to announce that we have signed an agreement with ONE Championship to become the official boxing glove supplier for their highly anticipated Super Series bouts. The equipment partnership will commence at ONE: HEROES OF HONOR, which takes place in Manila, Philippines, on 20 April 2018. As a celebration of the world's striking arts, ONE Super Series will feature the world's biggest names in Muay Thai, kickboxing, karate, taekwondo, kung fu, wushu, sanda, silat, lethwei, and more.
BOON is one of the leading premium Muay Thai and combat sports brands in the world with a reputation among fighters for high-quality hand-made equipment. Their gear is known for the authentic look-and-feel. Their equipment is rigorously tested in Thailand's toughest gyms for practicality and durability. "We at BOON are passionate about quality and performance", said Scott Marr, CEO and Co-Owner.
Since its inception, ONE Championship has been able to grow its popularity by promoting the values of true martial arts: Authenticity, respect and discipline. The agreement between the two parties further strengthens the engagement of BOON in premier fighting competitions with the best strikers in the world. The ONE: HEROES OF HONOR card will feature the official debut of the ONE Super Series, as the legendary kickboxing world champion Giorgio Petrosyan squares off against "Smokin" Jo Nattawut in the night's co-main event. The other Super Series main card event will be a Muay Thai bout between Nong-O Gaiyanghadao, and Fabio Pinca.
ONE's Super Series is an ideal fit for us to make an appearance in top-notch Muay Thai and kickboxing events. "BOON – as well as ONE – has been unceasingly committed to the passion of combat and striking sports", said Scott Marr, CEO of BOON. "We are very happy to collaborate with ONE ChampionshipTM in such a milestone event, like Super Series, and give the athletes what they deserve: the best and most authentic striking gear."
As the official boxing glove provider, we will outfit all athletes with BOON boxing gloves for the Super Series' bouts in ONE Championship: HEROES OF HONOR in Manila, Philippines on April 20th, 2018. For that purpose, we have engineered a new all-black competition glove in 8oz and 10oz, specifically for the ONE Super Series.
We are excited and looking forward to a long-term strategic partnership with ONE Championship.
Please view our official press release here. 
 ---
About ONE ChampionshipTM
ONE Championship is the largest global sports media property in Asian history. Headquartered in Singapore, ONE Championship is the home of martial arts and is the world's largest martial arts organization, hosting bouts across all styles of martial arts such as Muay Thai, Kickboxing, Karate, Kung Fu, Silat, Sanda, Lethwei, Mixed Martial Arts, Tae Kwon Do, Submission Grappling, and more. The world's most exciting martial arts organization hosts the largest sports entertainment events across Asia, featuring some of the world's best martial artists and world champions, all signed to exclusive contracts, on the largest media broadcast in Asia. In addition to its digital platforms, ONE Championship broadcasts to over 1.7 billion potential viewers across 136 countries around the world with some of the largest global broadcasters, including Fox Sports, ABS-CBN, Astro, ClaroSports, Bandsports, Startimes, Premier Sports, Thairath TV, Skynet, Mediacorp, OSN, and more.
For more updates about ONE Championship, please visit www.onefc.com, follow them on Twitter and Instagram @ONEChampionship, and like them on Facebook at https://www.facebook.com/ONEChampionship.