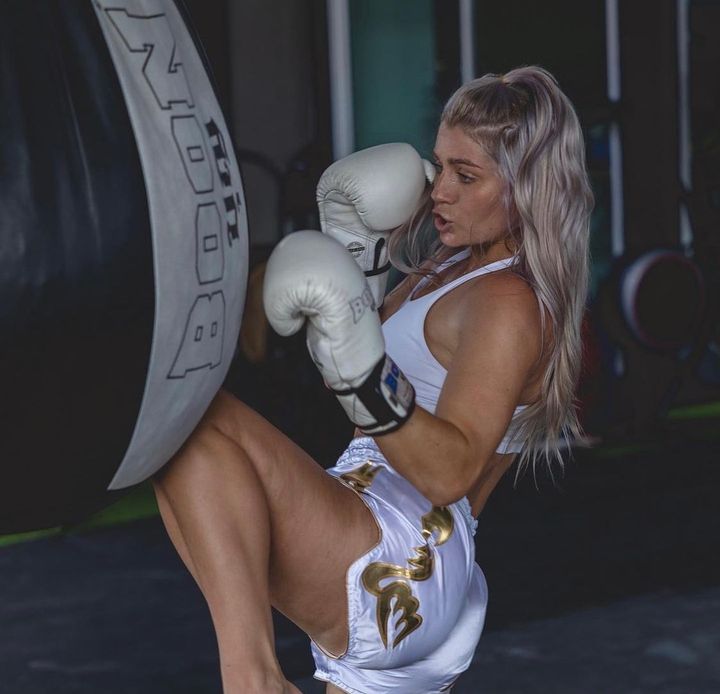 If you're interested in learning Muay Thai or looking to improve your skills, one of the best things you can do is invest in a quality heavy bag. Heavy bags are an essential training tool for martial art practitioners of all levels, allowing you to work on your striking technique, power, and speed.
Of course, with so many different Muay Thai heavy bags on the market, it can be tough to know which one is right for you. In this article, we'll look at some things you should remember when shopping for a heavy bag to help you make the best out of your purchase.
What is the Best Heavy Bag for Muay Thai Boxing?
There is no definitive answer, but there are a few key things you'll want to keep in mind to find the Muay Thai Heavy Bag tailored to your needs. First and foremost, you'll want to pay attention to the size of the pack. Muay Thai heavy bags typically come in two sizes: 100 pounds and 150 pounds.
Pay Attention to the Bag's Material:

It's really up to personal preference as to which material you prefer. For example, some people find vinyl bags more comfortable and striking. In contrast, others prefer the feel of leather or canvas. Ultimately, it's just a matter of experimenting to see which material you like.
Make Sure a Durable Hanging Chain is Included:

Long-lasting hanging chains are important, as you don't want the bag crashing down while you're training.
H3: How Heavy Should a Muay Thai Training Bag Be?
Muay Thai heavy bags are available in a variety of sizes and weights. The most common sizes are:
50kg/110lbs

60kg/132lbs

70kg/154lbs

80kg/176lbs

90kg/198lbs

100kg/220lbs
Like shin pads, the weight of the bag will vary depending on the training goals of the individual. 
Heavy Bags: Pros and Cons
Heavy bags are a great addition to any Muay Thai home gym, whether you are just starting or are a seasoned professional. They are versatile pieces of equipment that can be used for various exercises, and they offer several benefits. However, there are also some drawbacks, and it is essential to be aware of these before you make a purchase.
Pros:
Muay Thai Bags are Versatile:

You can use them for various exercises, including punches, kicks, elbows, and knees. This means that you can get a full-body workout, and you can also target specific areas if you wish.
Inexpensive:

They are a great option if you are on a budget, and they can be found for a reasonable price both online and in stores.
Improve Stamina and Cardiovascular Bags Fitness:

A great way to improve your stamina and fitness. So if you are looking for a way to increase your endurance, this is the type of equipment you should consider using.
Stress Relief:

If you have had a tough day at work or are feeling overwhelmed, hitting a standard heavy bag can be a great way to let off some steam
.
Cons:
Loud:

Using a punching bag can generate a high amount of sound. If you have neighbors close by, they may not appreciate the noise.
Conclusion
Once you have chosen your Muay Thai heavy bag, you must hang it securely. Heavy bags are hefty, so you should use a heavy-duty chain or rope. Ensure that the bag is hanging at least 3 feet off the ground. Remember to warm up before you start training, and cool down afterward. Training with a Muay Thai heavy bag is a great workout, but it is important to listen to your body and take breaks when necessary.
Boon Sport offers a range of high-quality heavy bags for beginners and professionals. The four they offer are HBR Key Ring Heavy Bag, which is light and easily transportable. Another is the HBMCXL, sizing at 1.8 meters or 6 feet. Additionally, they manufacture HBMCM and HBLNM 1.2 meter bags - the second is made from leather and nylon. 
Our Muay Thai clothing and equipment is long-lasting and durable. By utilizing premium materials and the needs of athletes, their line of boxing equipment is worth the investment.
FAQS
Can you Learn Muay Thai with a Heavy Bag?
Heavy bags are great for developing your techniques and accuracy, but they should not be your only training tool. You should also spar and fight opponents to get the full Muay Thai experience.
How to Fill a Muay Thai Heavy Bag
To fill your bag, start by opening the top of the bag. Next, pour in a layer of sand that is about two inches thick. Once the first layer is in, use your hands to pack the sand down firmly. Continue adding layers of sand and packing them down until the bag is full.