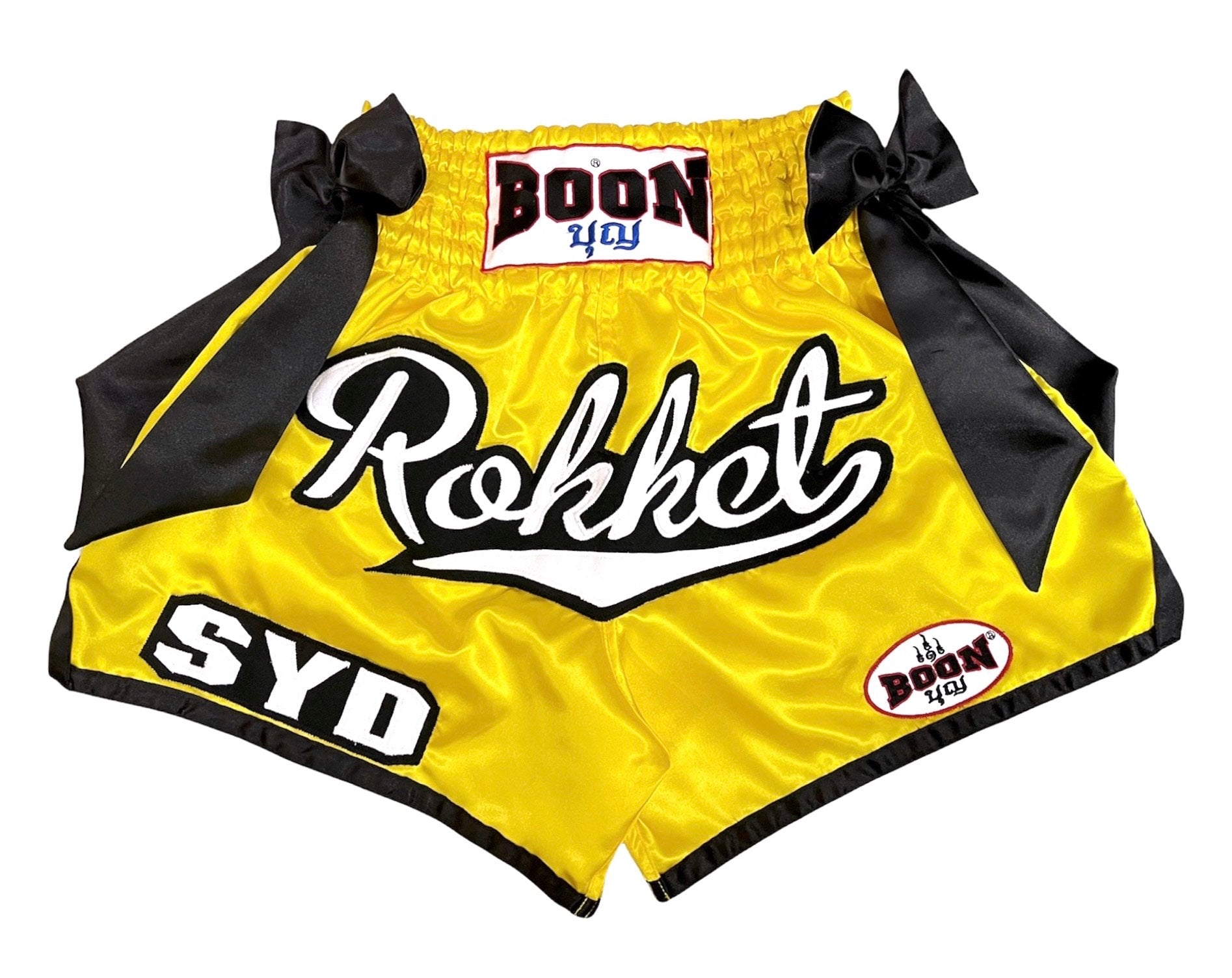 BOON Sport has always been known for quality custom apparel. Our personalized shorts have been worn by the biggest names, both in Thailand and internationally.
INDIVIDUAL CUSTOM SHORTS
For people wanting personalized outfit, BOON offers Retro and Muay Thai shorts. Customers can choose the text on the front and leg of the shorts. A wide range of colors are available, customers can choose main body color, text color and text outline color. Recently BOON has added a bow option, also with a full range of colors.
Click here for Custom Muay Thai Shorts and here for Custom Retro Shorts
SHORTS FOR GYMS & CLUBS
For custom gym and club shorts at wholesale price we have a 30 pair minimum. The price depends on the style and quantity. We need to see the design before quoting.
The easiest way to order is to take one of our styles from this page https://www.boonsport.com/collections/muay-thai-shorts

Then change the writing and colors to make it custom. This is better than starting with a completely new design. We also require drawings, as descriptions don't really work. Drawings can be simple, as long as they show what goes where, plus colors and sizes. Colors can be changed for all features on the shorts, plus the letter and letter outline color.
OTHER CUSTOM APPAREL
Besides shorts, BOON makes cornermen's vests, fight robes and capes. There is no minimum order on these. Simple drawing are required when ordering. For more info email