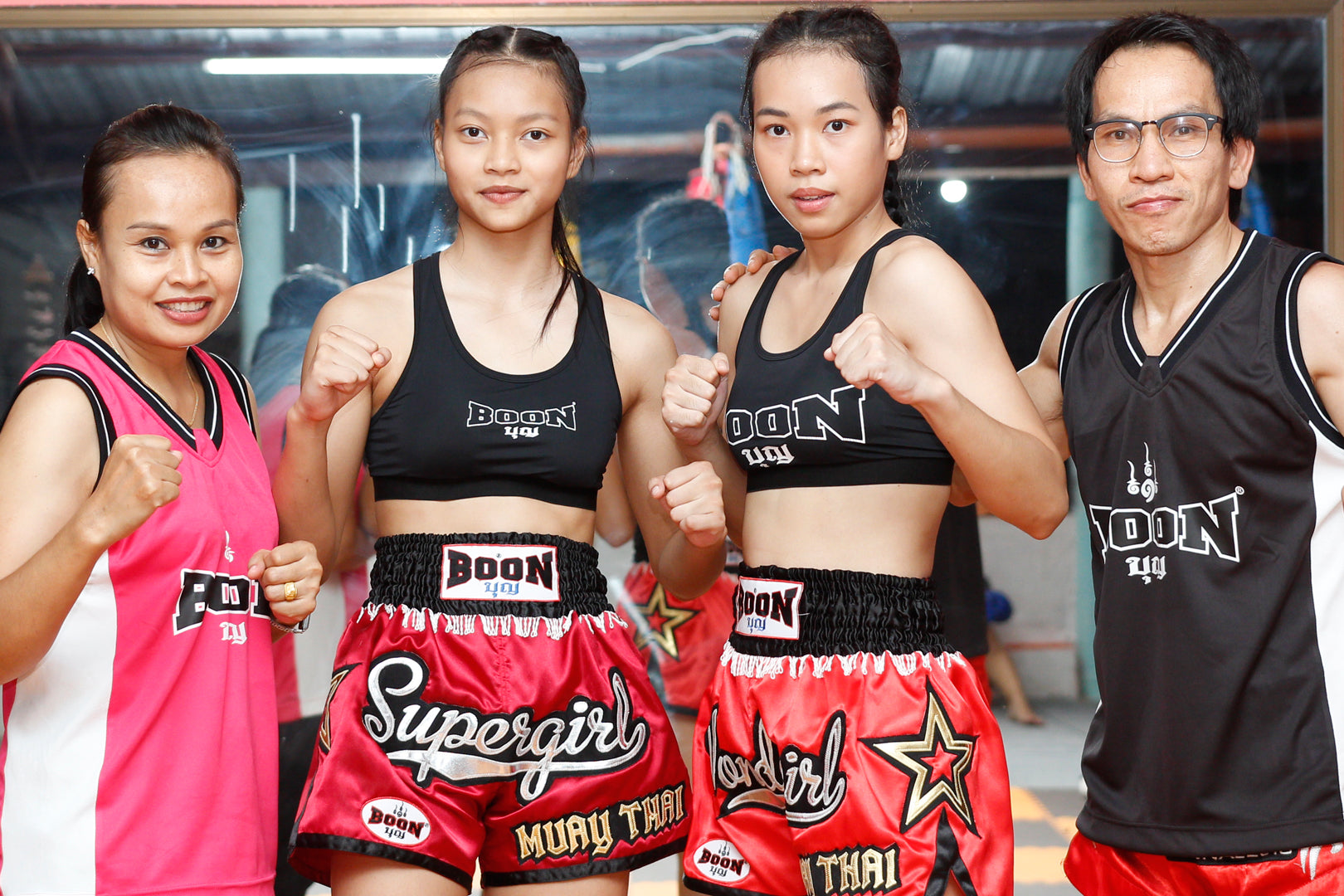 Muay Thai is a living art, constantly evolving, being reinvented. Techniques are passed down, adapted and often improved. An example of this is Ann 'Supergirl' Jaroonsak, who has been causing a sensation on social media with her spearing knees. That a 16 year old female has adapted a technique so well is a testament to Muay Thai's versatility and also the resourcefulness of Jaroonsak gym.
Located in southern Bangkok the gym began when former Sor Vorapin fighter Jaroonsak started training his daughters in a small area at the front of his house. Soon other kids in the area joined and eighteen months ago a gym complete with ring was built. 
"The girls were fighting regularly and becoming well known, we needed a proper area to train", says Jaroonsak. Today the gym is a hive of activity with Thais and foreigners training every afternoon. Ann and her sister 20 year old Nat 'Wondergirl' are both fighters and trainers.
"I could never run the gym without them", says their father. Besides studying, the girls are now accomplished fighters with championship belts. Traditionally females weren't encouraged to try Muay Thai, however this has changed in the last decade. Jaroonsak believes the sport has lots to offer women and girls. Besides fitness and self-defense, there are opportunities for fame and travel.
This has proved true for Anna who recently returned from a trip to China where she appeared in a TV series. While Nat eyes more MMA fights. Both girls are fluent in English, another benefit of the gym.
While Muay Thai has a lot to offer, so does running a gym. Through hard work and resourcefulness the Jaroonsak family have created a space for a diverse group of people to come together. Like most Thai gyms, the atmosphere is warm and welcoming.  A place where there are no strangers, only friends you haven't met.