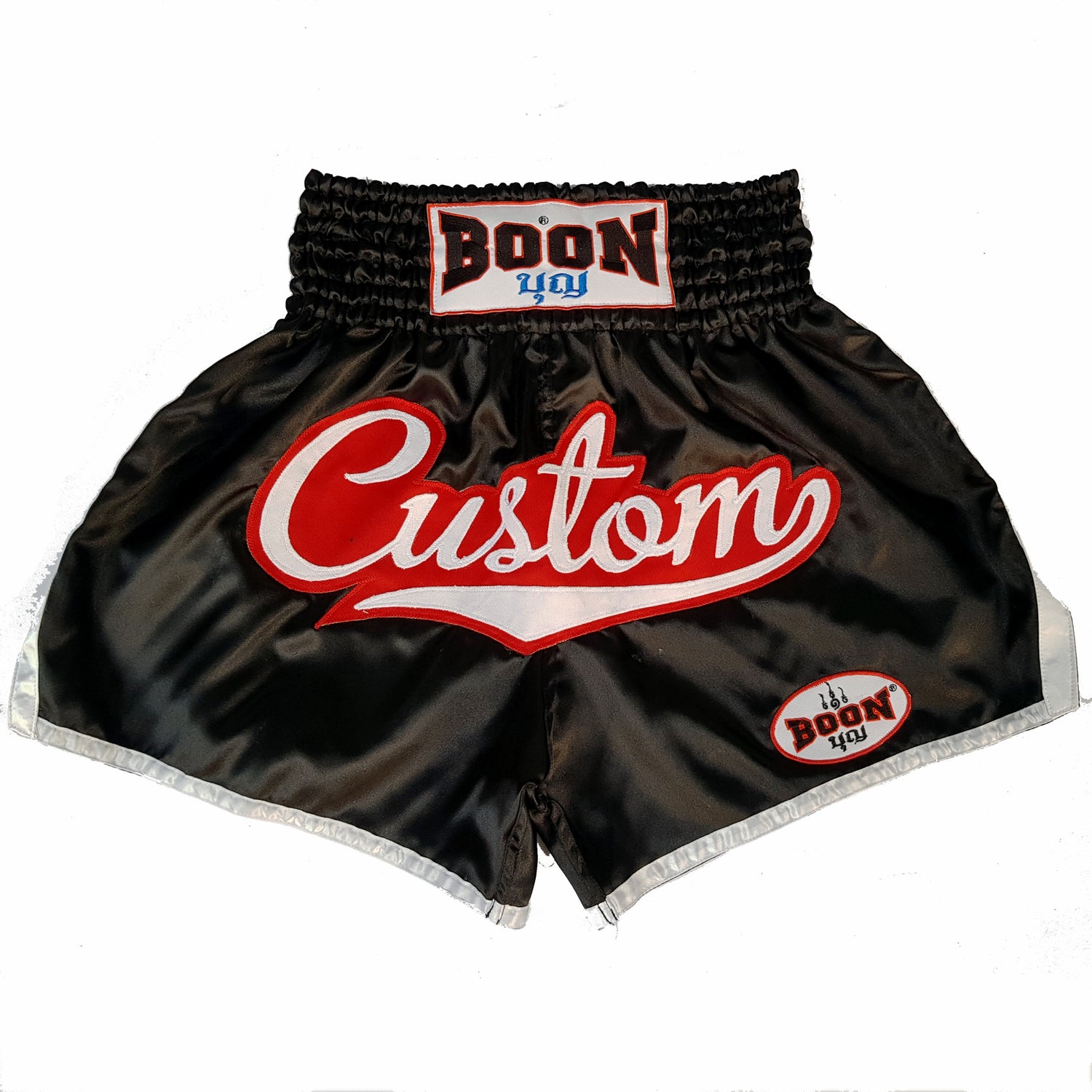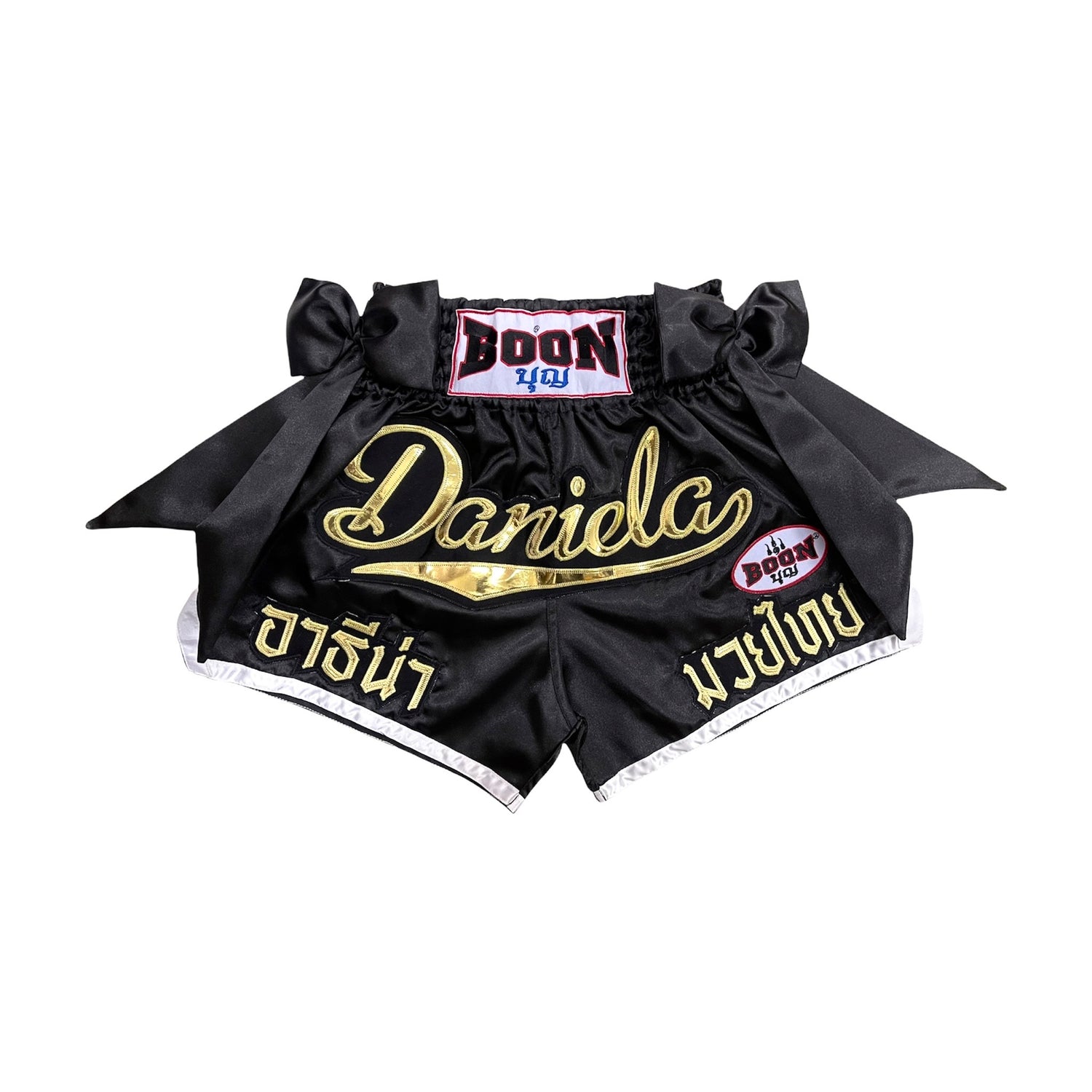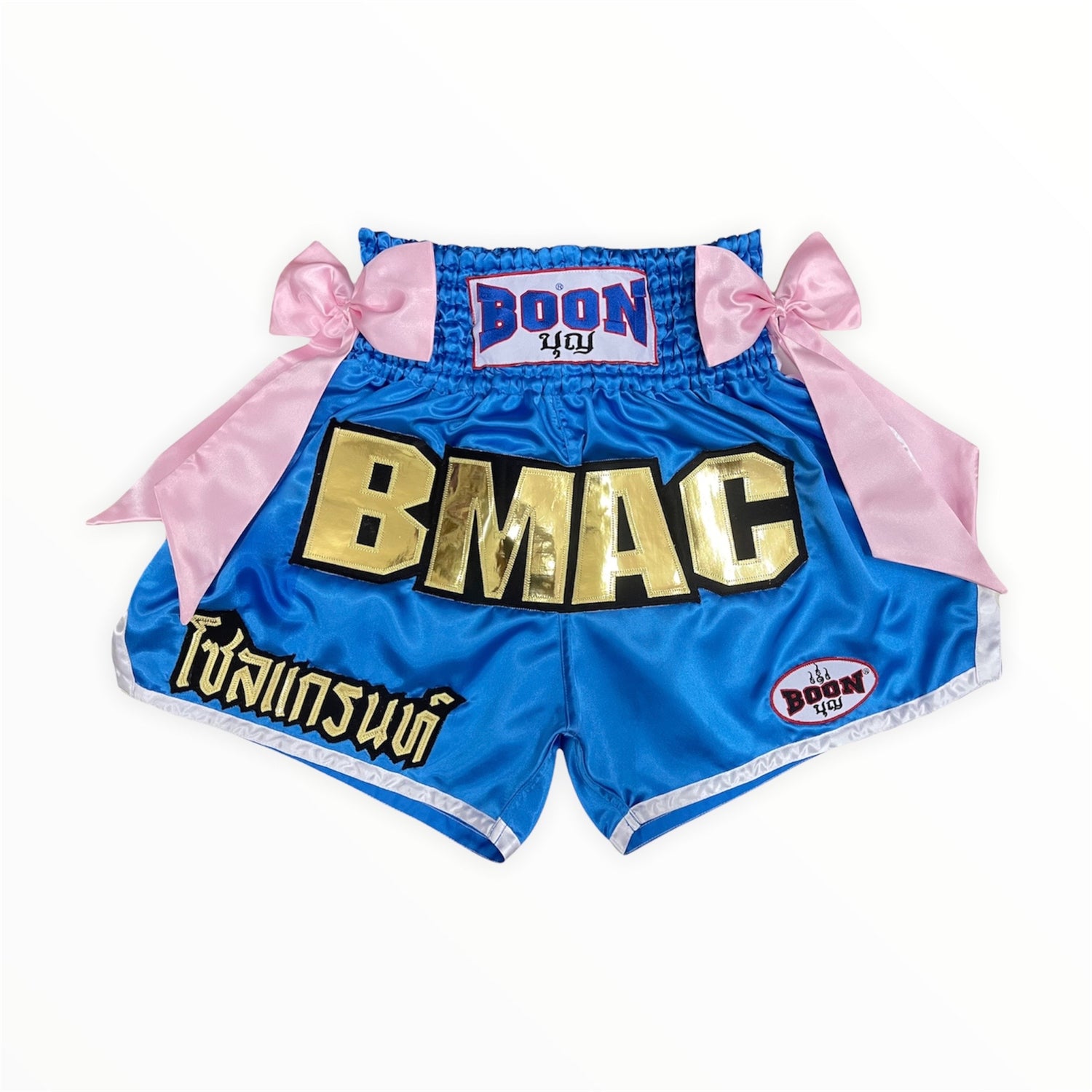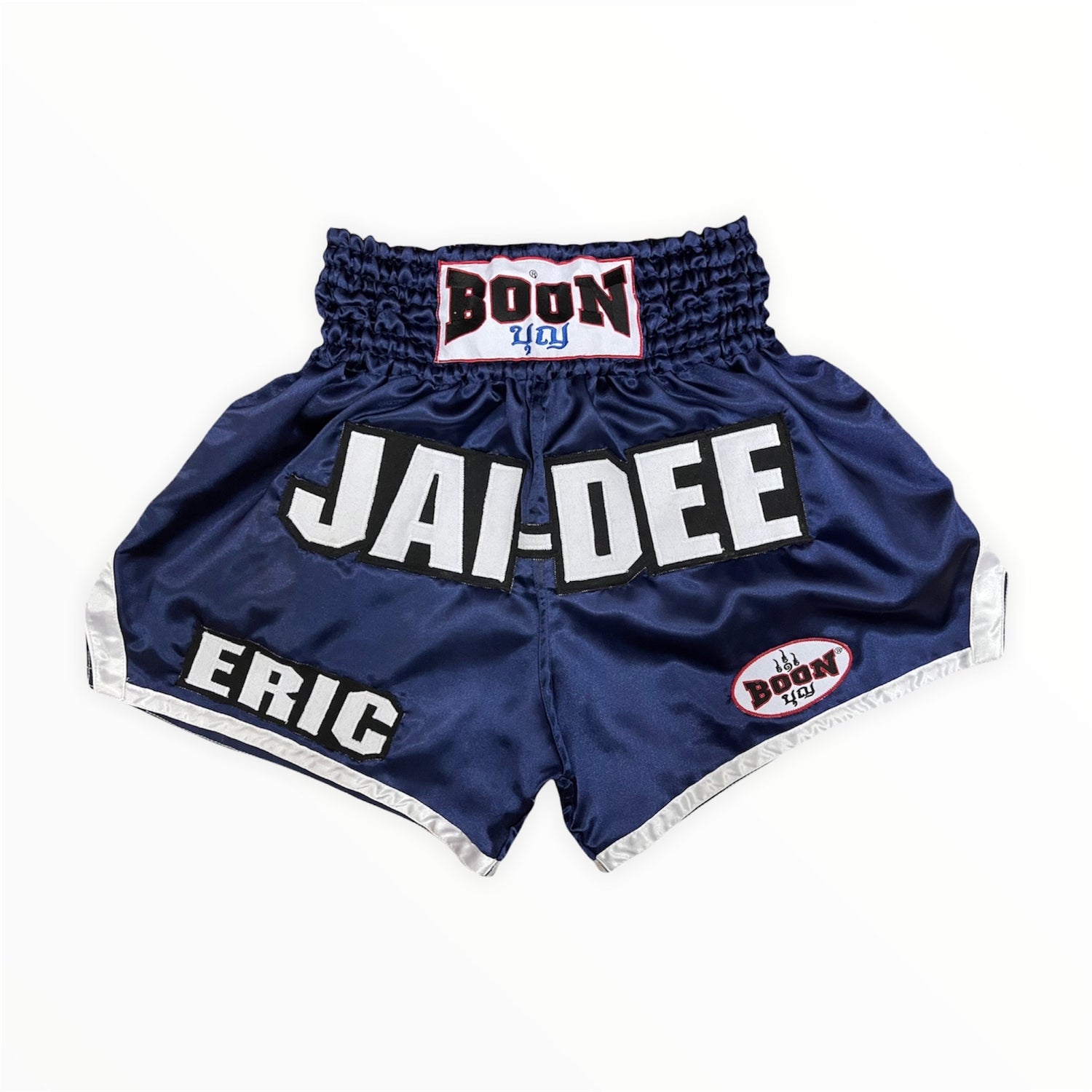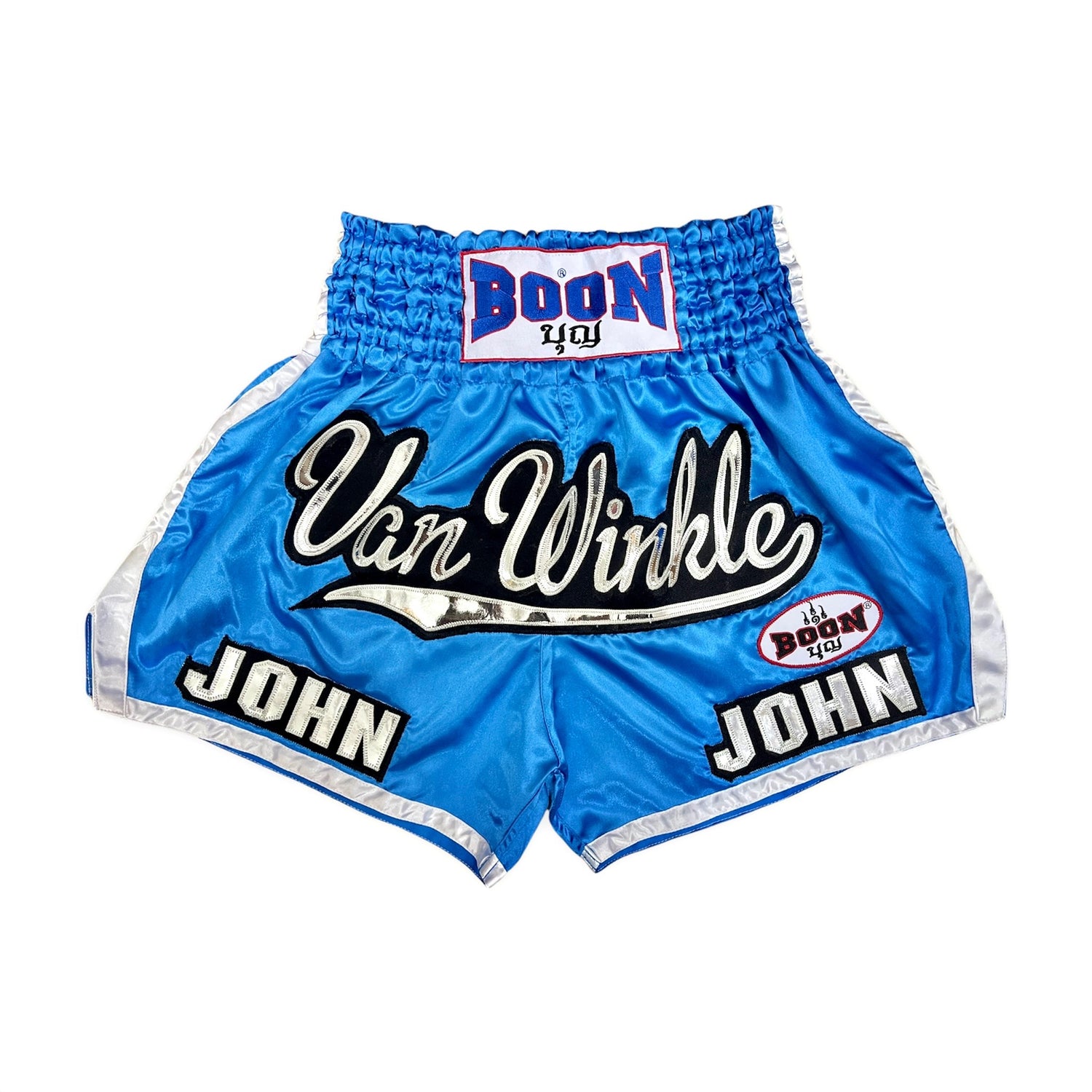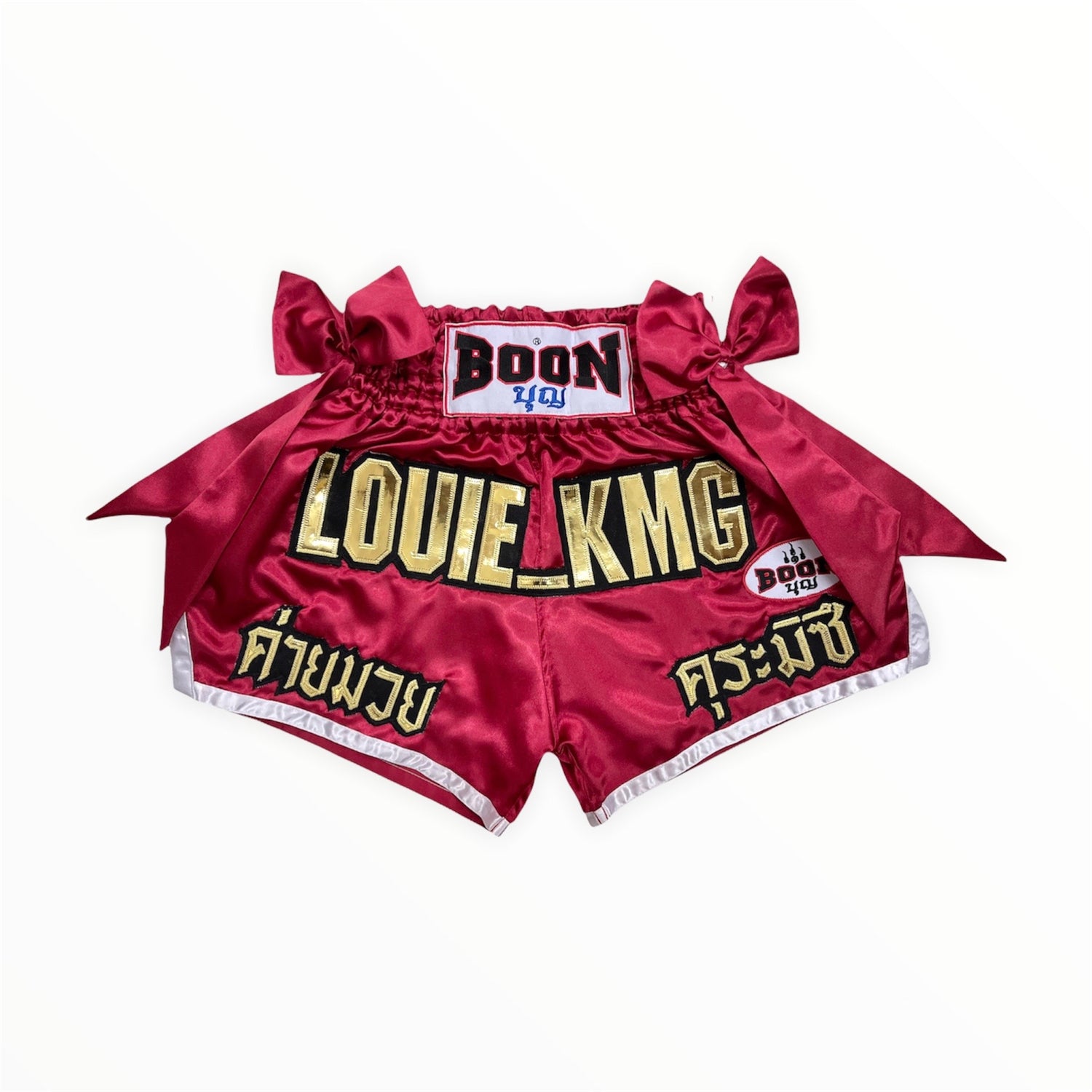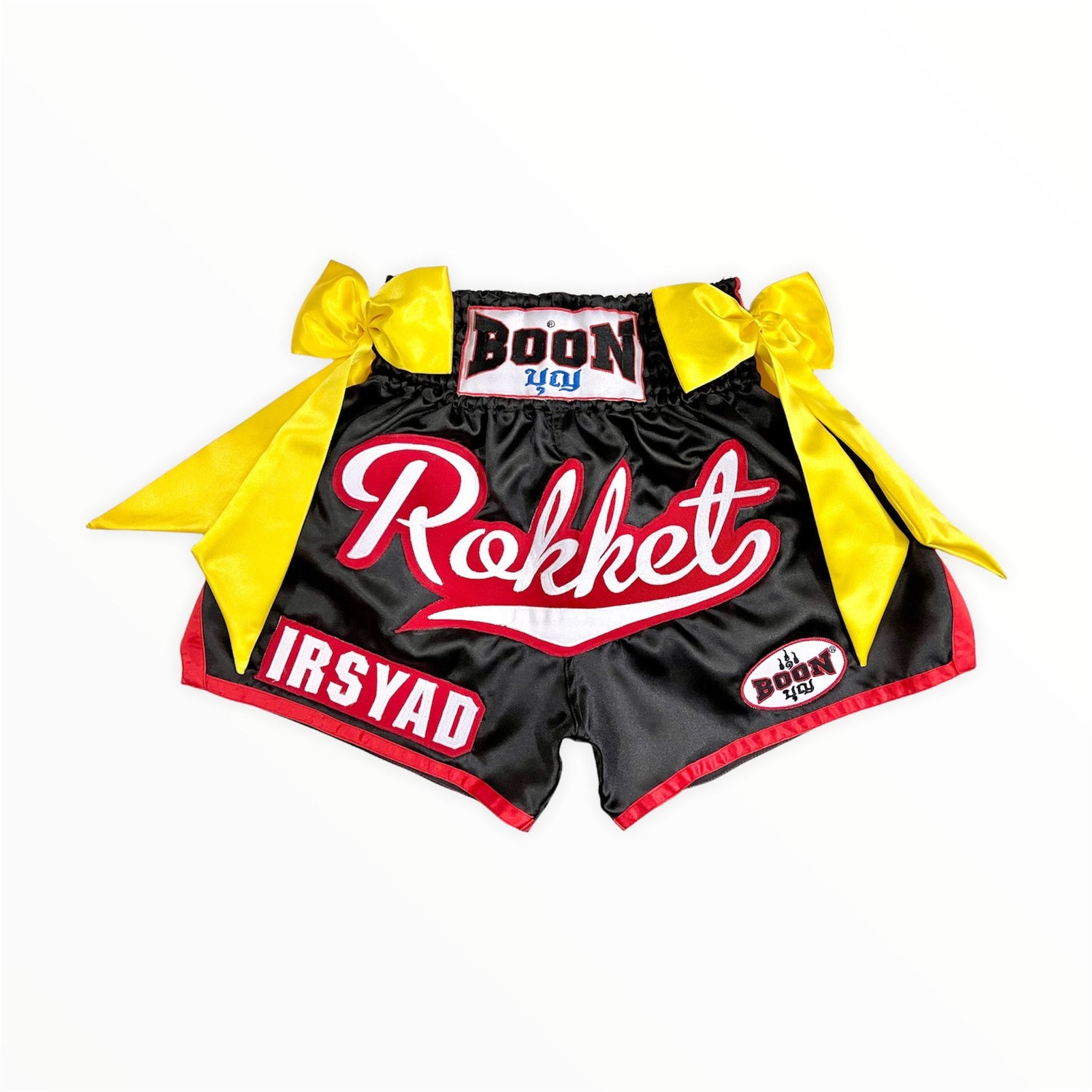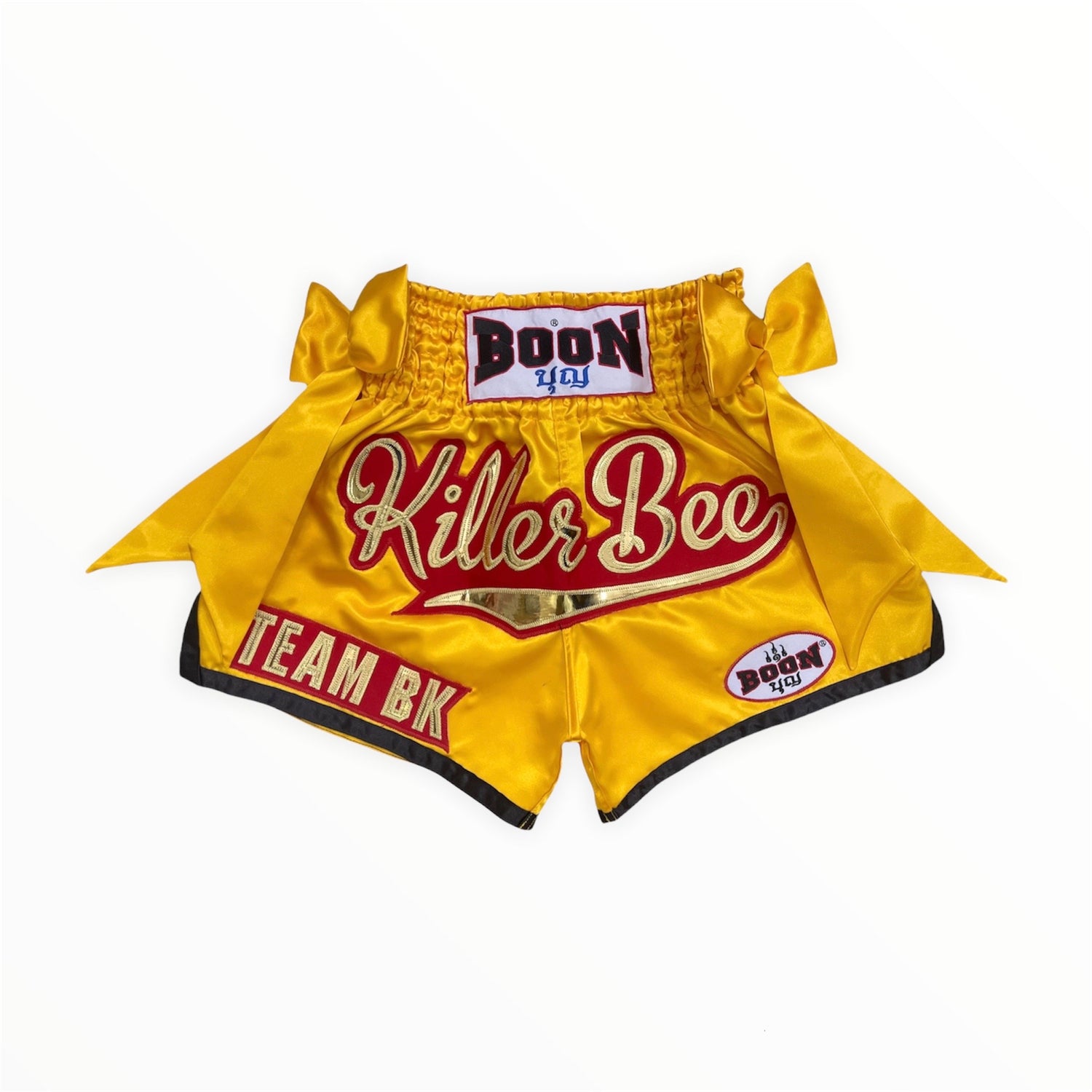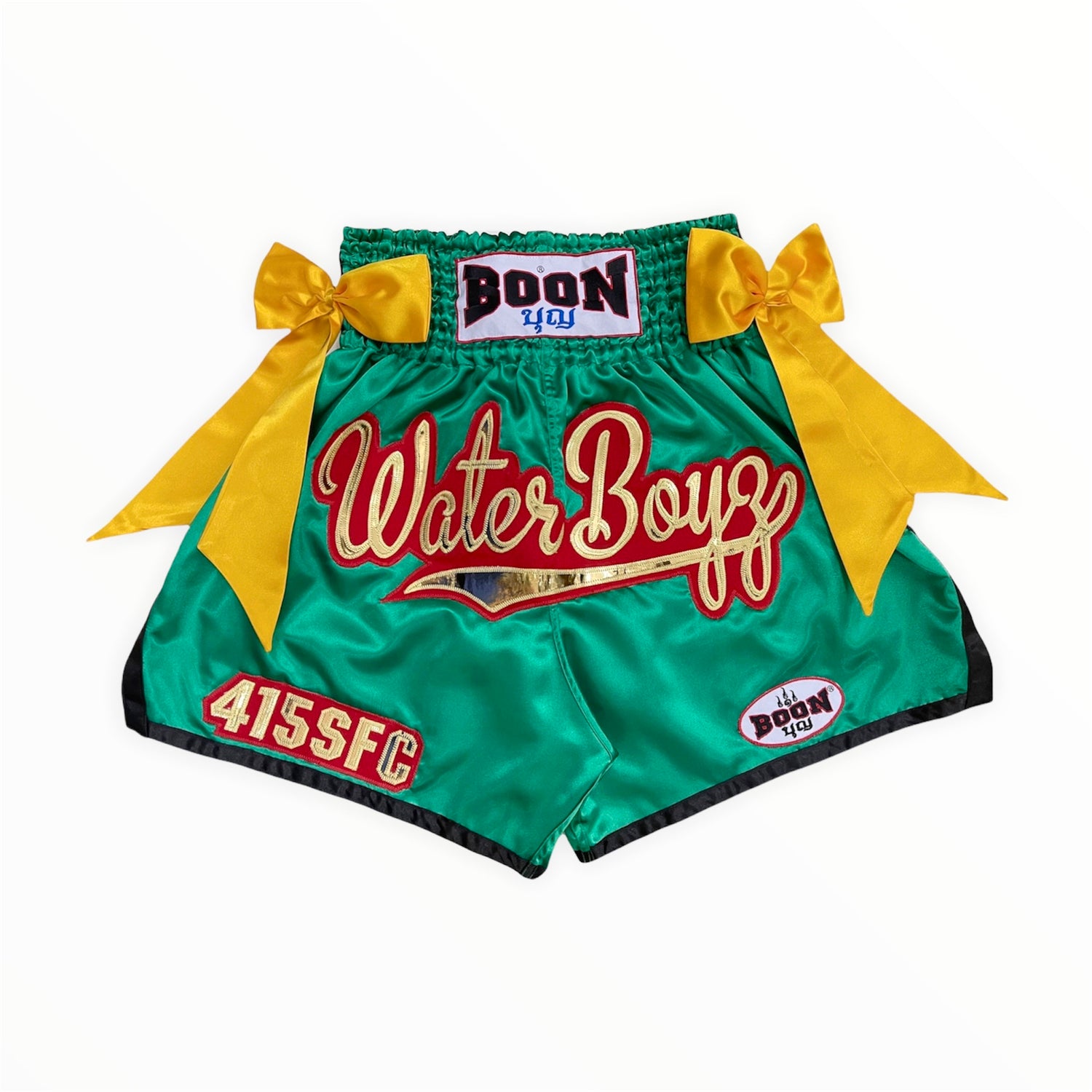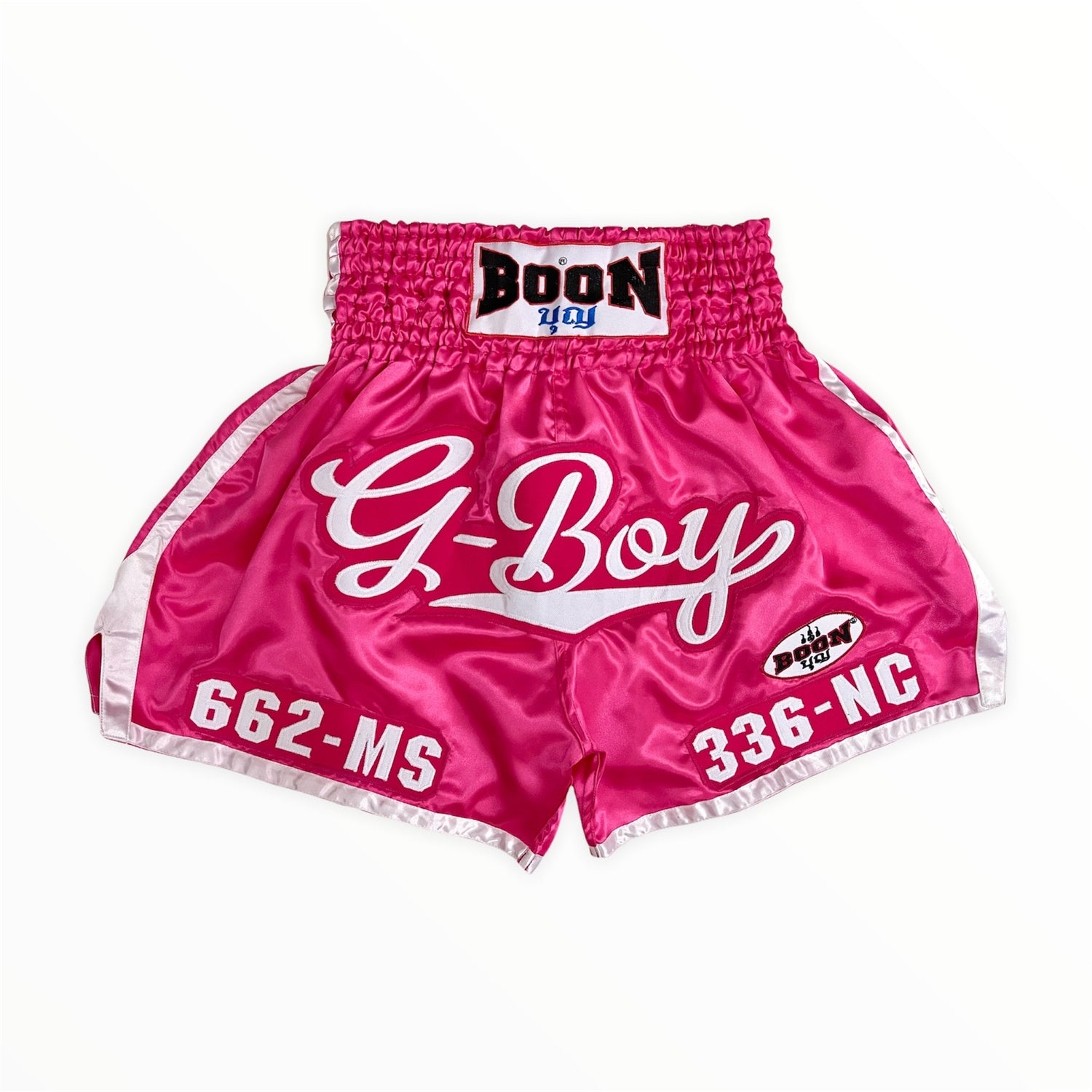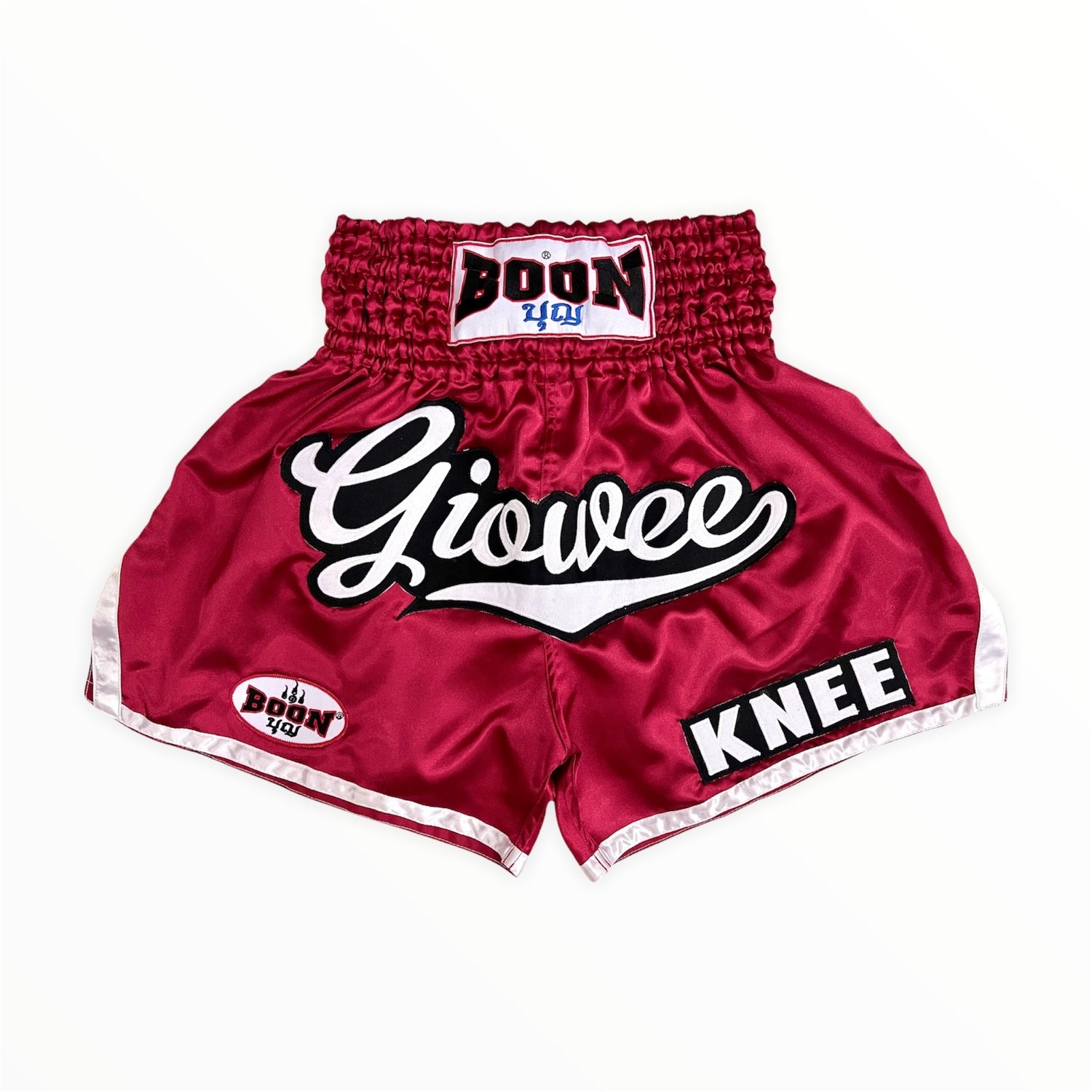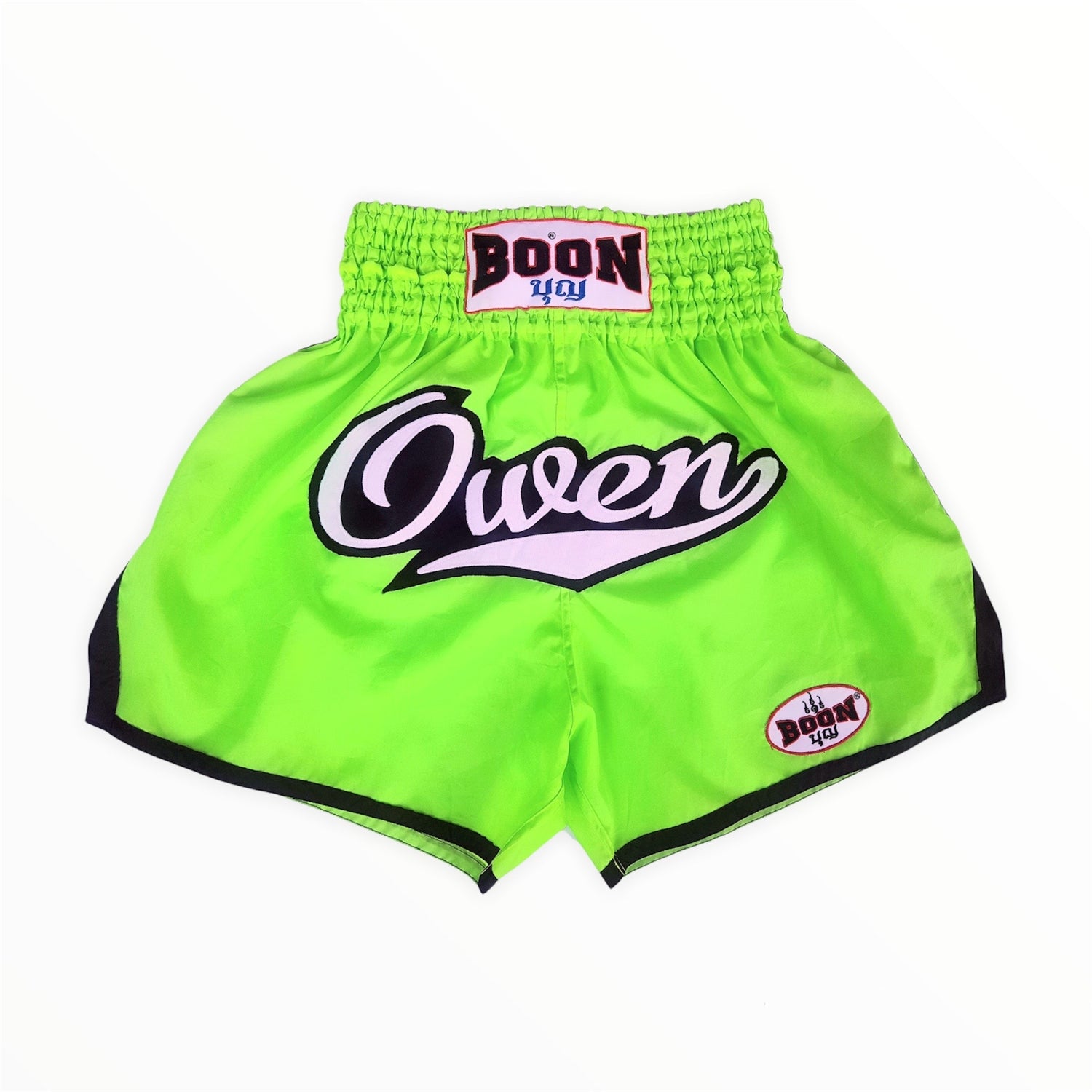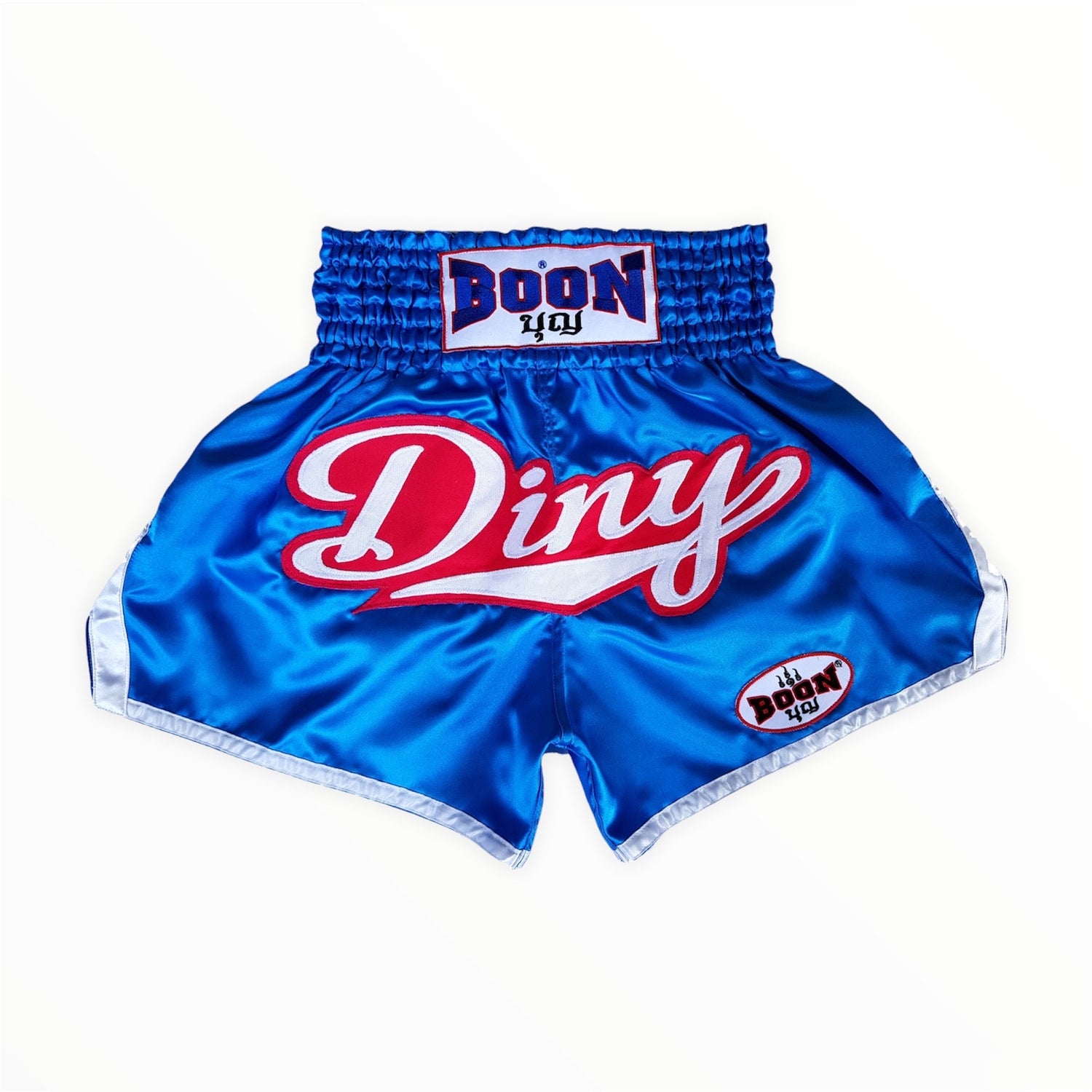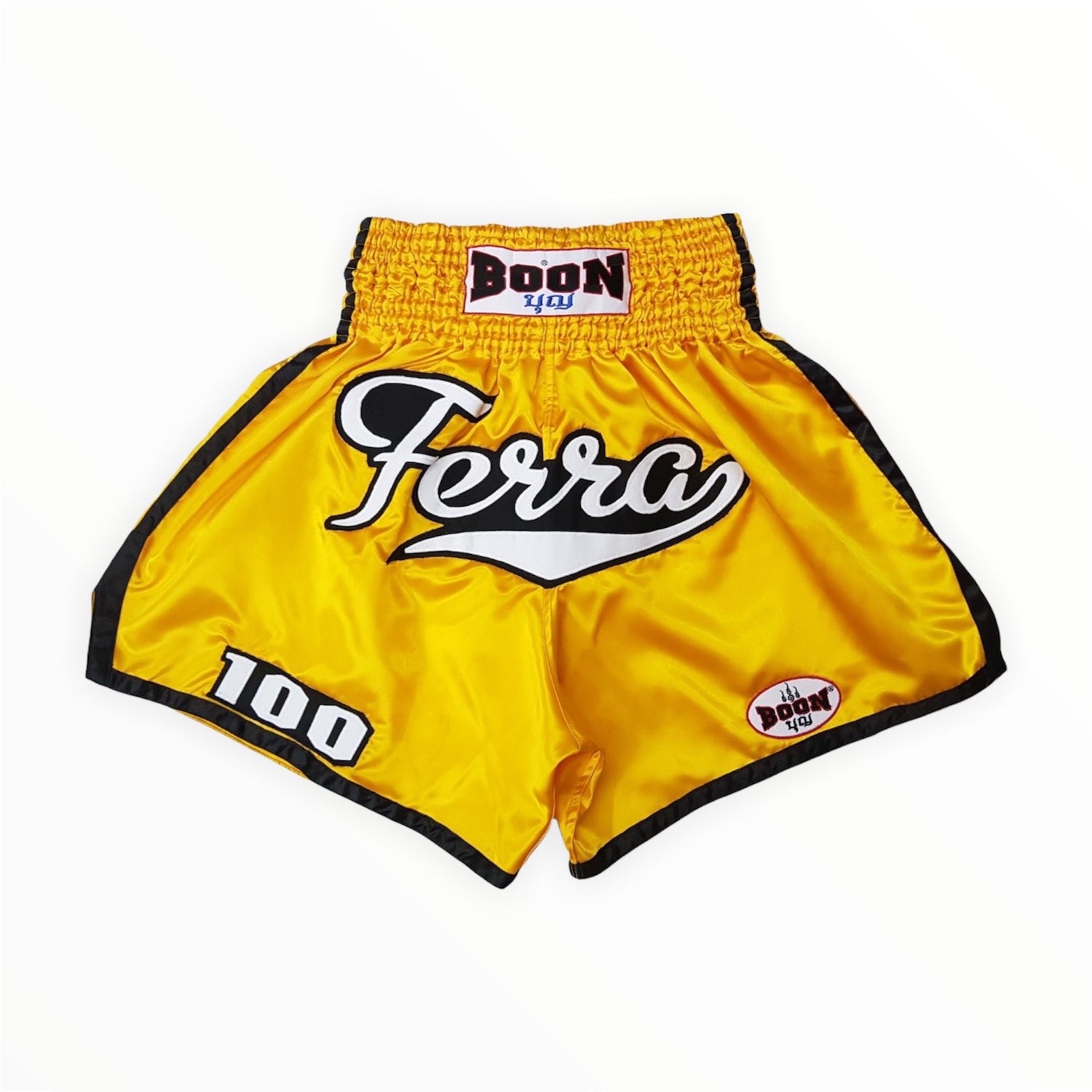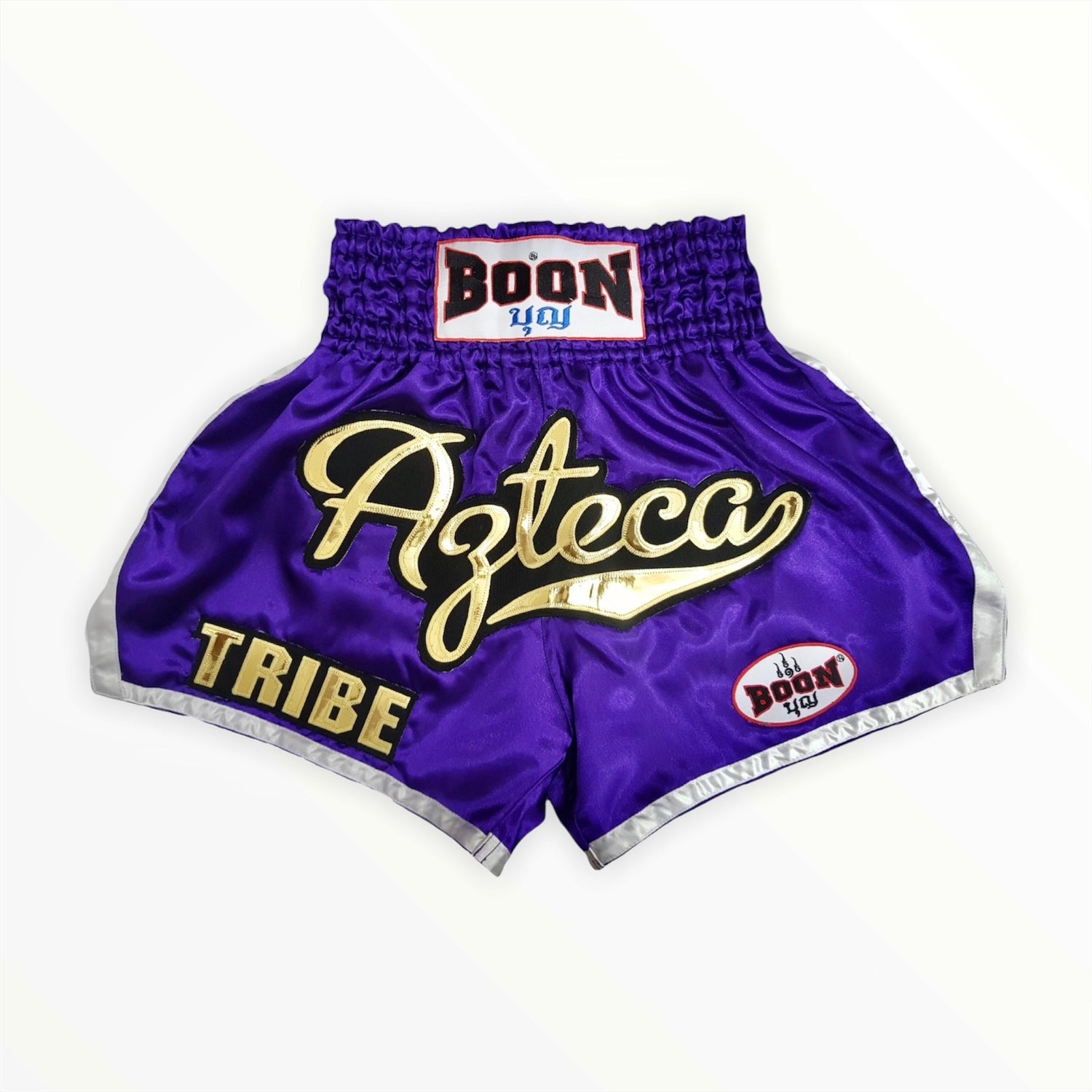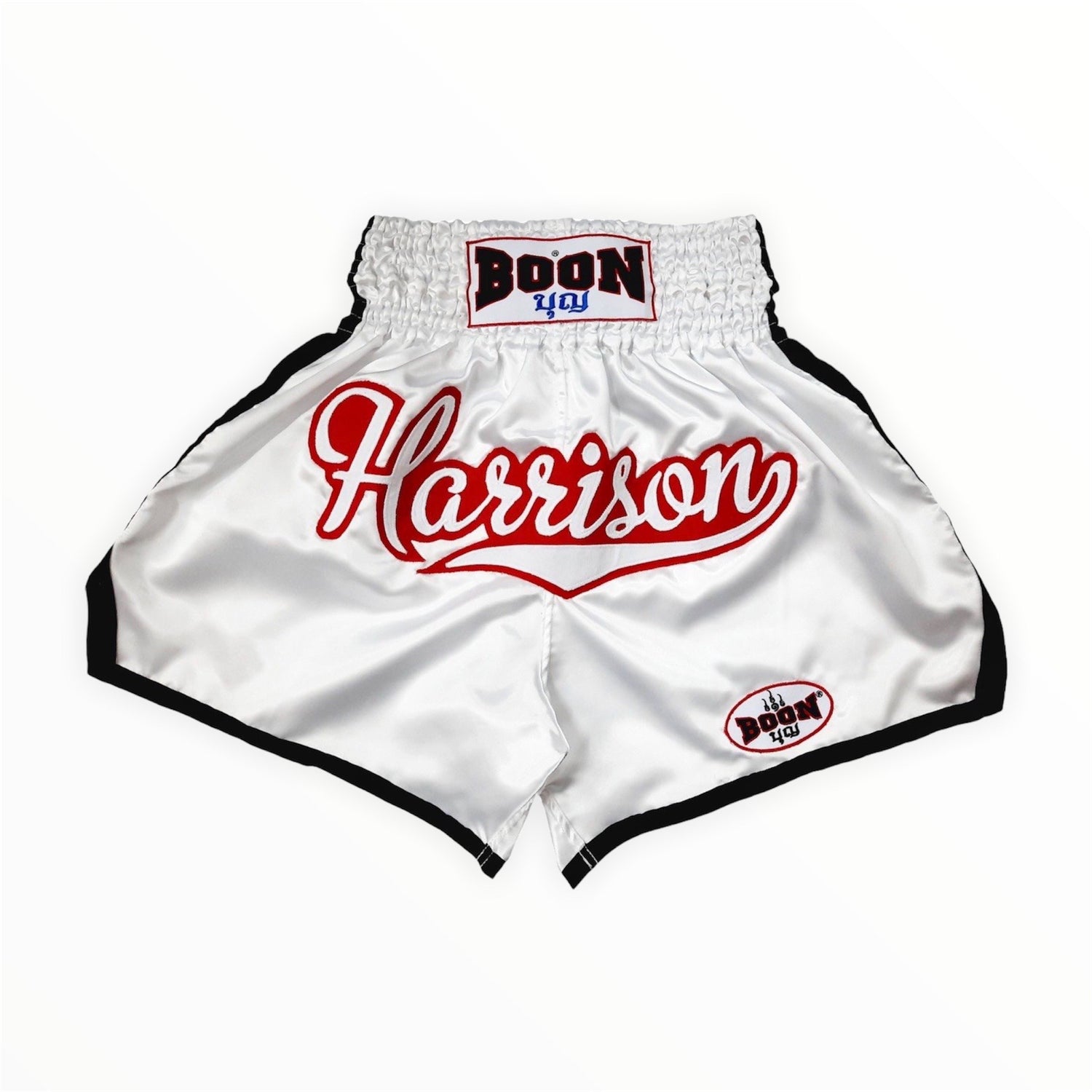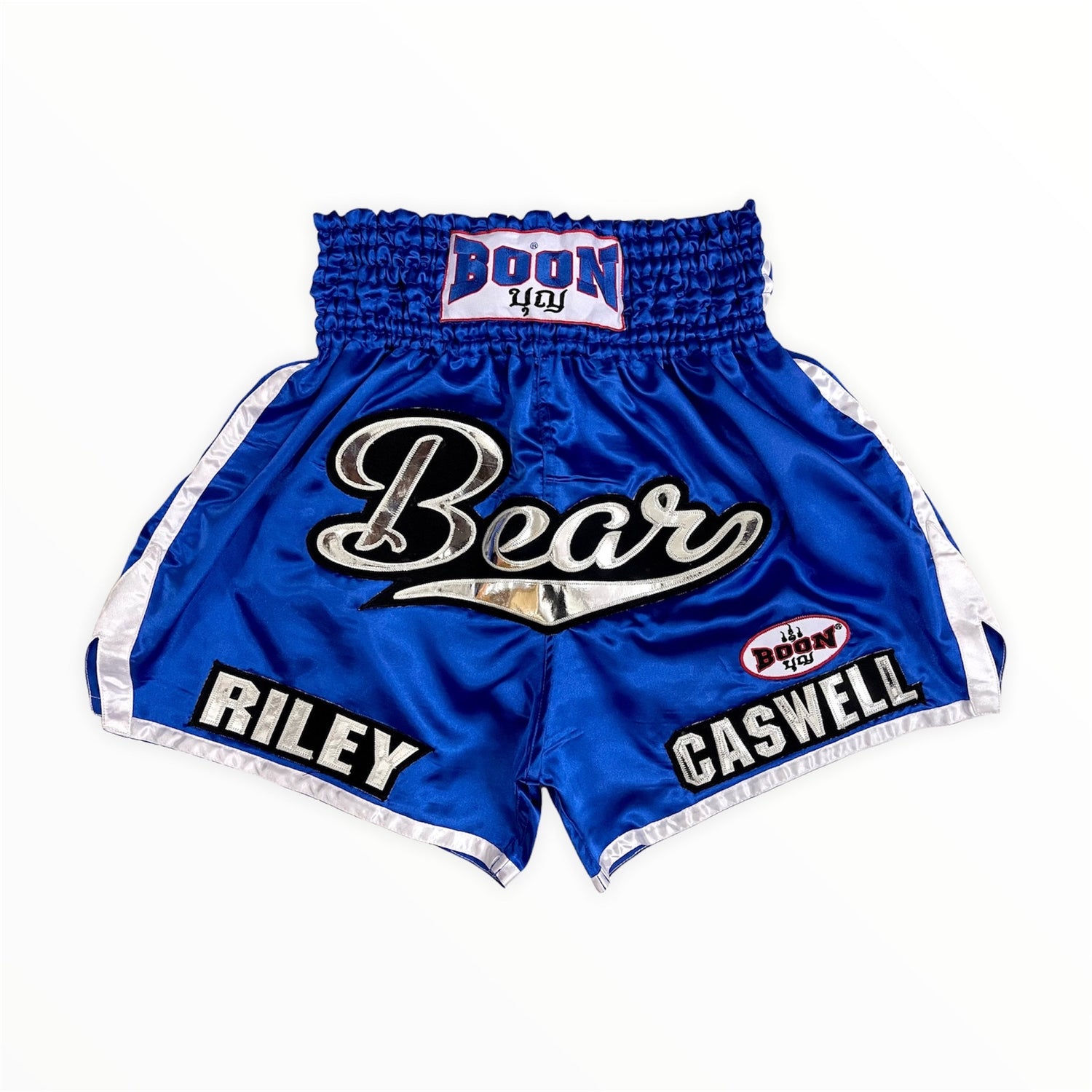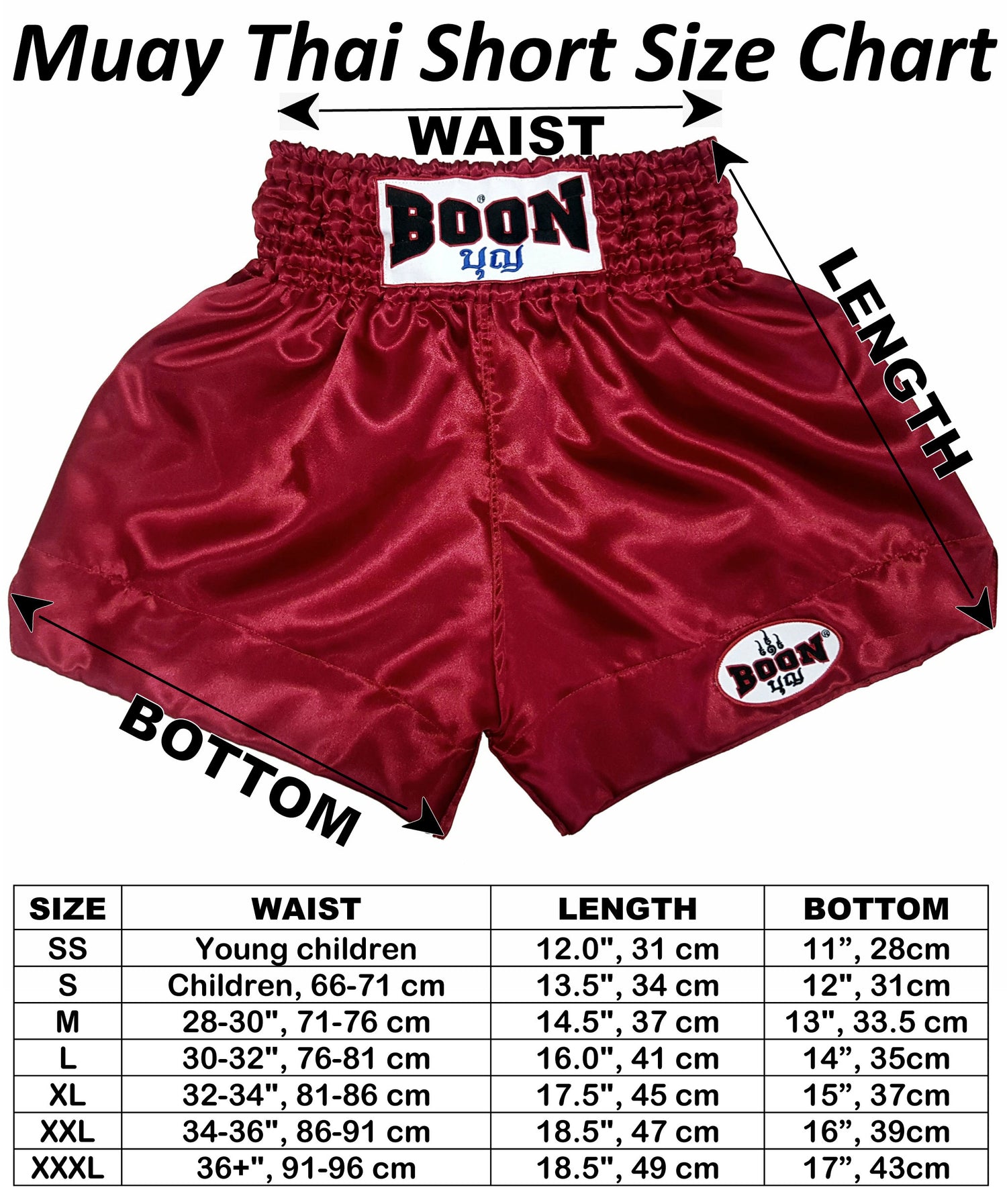 BOON Sport
Custom Muay Thai Shorts
Custom Muay Thai satin style shorts

10 Letter limit for front in cursive (Title font) or block font (capitals)
Customers who submit text in title case get cursive font, while all capitals will be block font. 

Thai language can be used, just write the text in Thai when ordering
Names can added to leg
Bows can be added
Full range of colors

Wide choice of colors for body, text, outline and bows

3-5 business days for completion
Photos will not be sent prior to shipping
Sizes available: SS, S, M, L, XL, XXL, XXXL
Sizing Chart: Muay Thai shorts have a lot of elastic in the waistband. When choosing a size please check the shorts aren't too long. Please check our size chart located below the 'Add to Cart' button.