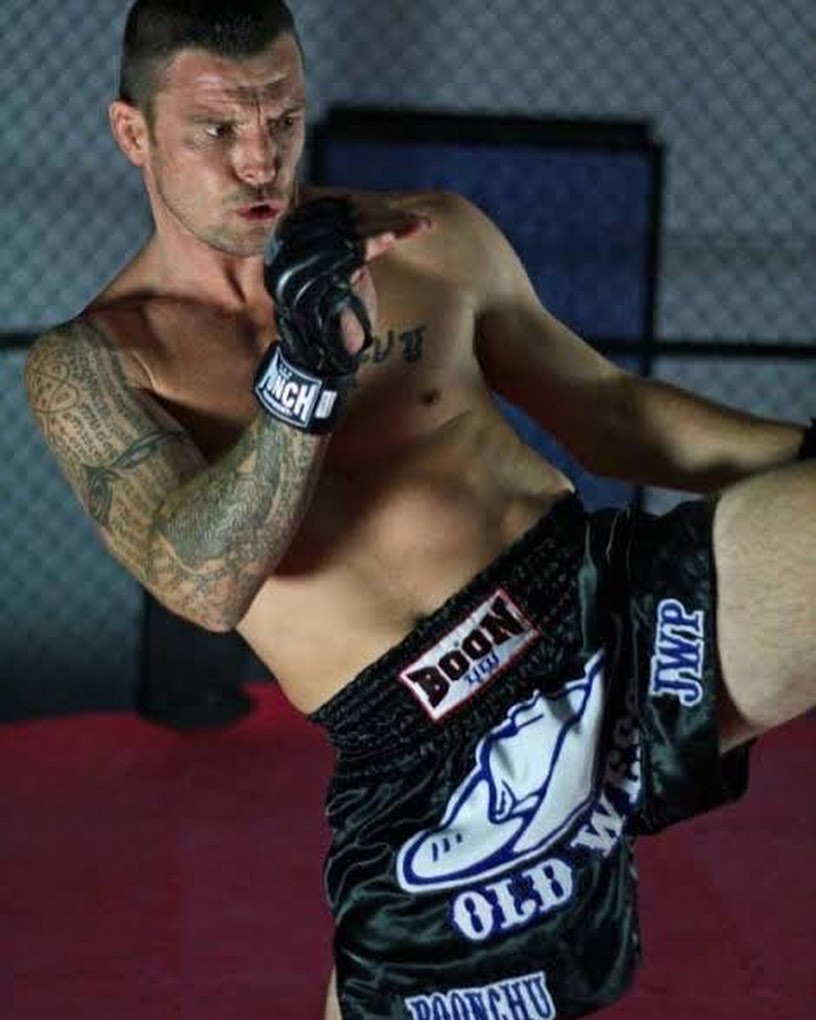 Muay Thai shorts are one of the most important pieces of clothing for fighters. They allow you to move and strike with speed and power.
In this article, we will provide an insight into what makes them a special part of a wearer's Muay Thai gear, how they differ from ordinary shorts, the pros and cons of wearing them while sparring or fighting. 
How are Muay Thai Shorts Different?
Muay Thai shorts are a type of shorts worn by fighters while training and competing. They are usually made of satin or polyester and are cut above the knee to allow for a full range of movement while kicking, punching, and kneeing.
The shorts typically have an elastic waistband to allow for perfect fitting, and often have side slits to allow for even greater mobility. They're usually brightly colored and decorated with traditional Thai designs, symbols, and patterns.
What's Special About Muay Thai Shorts?
There are a number of advantages to wearing Muay thai boxing shorts when participating in the sport. One of the main advantages is that the shorts allow for better motion, as they allow fighters to execute strikes with greater power and accuracy.
Thai Boxing Shorts: Pros
Made from Lightweight Material:

Both men and

women's Muay Thai shorts

are made of satin and nylon, with elastic waistbands. They are usually about mid-thigh length and have slits on the sides to allow for enhanced movement.
Enhanced Motion:

As mentioned previously, the light materials allow for improved movement and flexibility. This means fighters have a better chance at striking their opponents more accurately and with better precision.
Thai Boxing Shorts: Cons
Some Shorts can be Costly:

Muay Thai shorts can be expensive. This is because they are often made from high-quality materials.
Is it Disrespectful to Wear Muay Thai Shorts?
Wearing Thai boxing shorts is a sign of respect for the sport and its history. Muay Thai has a long and rich history, and it is considered to be one of the most lethal martial arts in the world. They're a great way to show that you are a fan of the sport and that you respect its history.
Final Thoughts
As you can see, Thai boxing shorts are a much needed necessity for beginners. They come with their pros and cons, but the advantages outweigh the disadvantages. They enable fighters to freely move around, allowing for enhanced precision when striking their combatants. Additionally, they maximize leg protection and keep the sun off your skin.
By crossing durable materials and an everyday boxer's needs, Boon boxing shorts are built to last you for many years. With top-grade elastic waistbands within their interiors, they bring comfort and mobility to a max.
With an ethically-enhanced manufacturing process, Boon Sports is a trusted company amongst professional fighters in Thailand and world-wide.