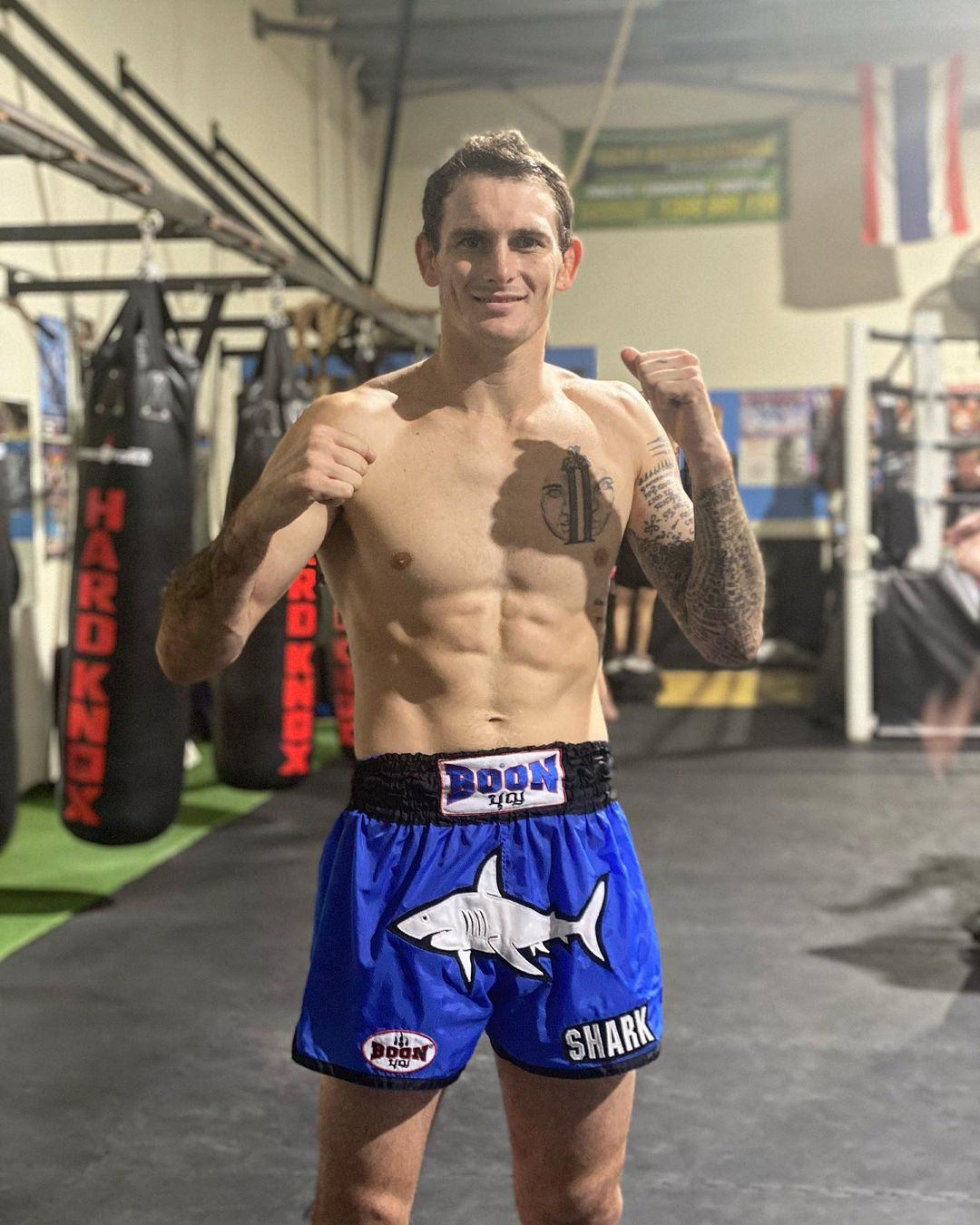 When it comes to looking at Muay Thai Shorts sizes, you will quickly realize that there are size variations within brands, making it difficult to know what to order. In this article, we will go through the multiple factors you ought to consider when choosing the right size of sports clothing.
How Do I Choose the Right Size Muay Thai Shorts?
Shorts are an essential part of Muay Thai clothing, as they help you to stay comfortable and protected during your training and matches. When choosing a pair, it is important to select a pair that fits well, is made from a breathable material, and is easy to move around in.
There is no one-size-fits-all solution. The ideal pair of shorts will depend on a variety of factors, including your height, weight, and fighting style.
In general, sizes tend to run a bit small. If you are between sizes, it is usually best to order the smaller shorts. 
What do I Consider for Muay Thai Short Sizes?
Pre-designed and custom shorts can fit many sizes. There are a few things to consider when choosing the right size Muay Thai shorts. They have elastic waistline bands within their interiors to improve how well they fit. 
Most brands use a waist-size system rather than a general-size one. This can be a bit confusing, but it is actually quite simple.
Waist Size: The waist size is the measurement around your natural waistline, just above your hip bones. To find your waist size, simply measure around your waist with a tape measure.
Inseam Measurement: You can find your inseam measurement by measuring from your crotch to the bottom of your leg, along the inside seam. This will help to determine your size.
Weight: Your weight is directly linked to your waist size. Going by your weight, you should be able to find the right size. As mentioned above, all you need to do
Height: When it comes to your height, pay attention to the length of your shorts. Muay Thai shorts have a lot of elastic and can stretch. If you are short with a larger waist and in between sizes, the smaller size may be best.
Muay Thai Shorts Size Chart
Boon Muay Thai shorts have a lot of elastic in the waist, so they can easily stretch. Therefore, waist-size measurements are only a guide. It's most important to follow the length of the shorts, especially if you like short-legged shorts. Once you have found the size that suits you best, finding a pair can be as easy as apple pie. 
WAIST-SIZE

INCHES

CM

XXL

24-26

60.96 - 66.4

S

27-29 

68.58 - 73.66

M

30-32

76.2 - 81.28

L

33-35 

83.82 - 88.9

XL

36-38

91.44 - 96.52

XXL

39-42

99.06 - 106.68
Final Thoughts
Choosing your ideal pair means you need to take your weight, height, waistline, and inseam measurement into consideration. If you are still unsure about what size to order, you can always contact the company directly. Most brands are happy to help you find the right fit. 
With premium materials and affordable prices, Boon Sports produces high-quality and long-lasting Muay Fight Thai shorts, equipped with elastic in their waistbands to maximize comfort and mobility. Their shorts are ethically manufactured and with your needs in mind. The company is trusted amongst fighters across Thailand and the world.